People

HMI Structure and Governance

The HMI Founding Director is Professor Samson Shatashvili who has overall responsibility for the scientific mission of the Institute. The HMI has an Advisory Board and an Executive Committee drawn from the academic staff of the School of Mathematics.


HMI Advisory Board
Maxim Kontsevich
,
IHÉS
Nikita Nekrasov
,
SCGP
Andrei Okounkov, Columbia
Volker Schomerus
,
DESY
Samson Shatashvili, ex officio as Director, HMI
Yuri Tschinkel, ex officio, Simons Foundation
Michael Bershadsky, as Patron, Renaissance Tech, formerly of Harvard

HMI Executive Committee
Currently HMI has a joint Executive Committee together with the School of Mathematics.
John G. Stalker
,
Head of School & Associate Professor
Samson Shatashvili
, University Chair of Natural Philosophy (1847) & Director
Sinead Ryan,
Professor
Paschalis Karageorgis
, Director of Teaching & Learning (Undergraduate) & Assistant Professor
Andreea Nicoara
, Director of Teaching & Learning (Postgraduate) & Associate Professor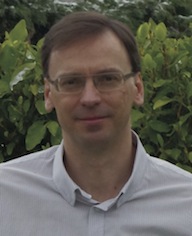 Sergey Frolov
, Director of Research & Professor