Chinese Studies
Chinese Studies is a multidisciplinary field of study, drawing upon and integrating disciplines such as History, Linguistics, Politics, Social Policy, Cultural Studies and Translation Studies with the aim of understanding China. Fostering informed engagement with China, particularly in terms of understanding flows of capital, influence and ideas, is vital for Irish graduates and companies. Chinese Studies as a vital part of a modern Trinity education; a unique and vibrant educational experience which equips its students to be global citizens.
New PhD Scholarships in Chinese Studies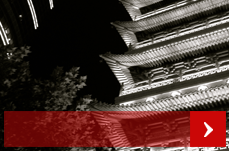 Trinity College Dublin Provost's PhD Project Awards 2018. The Trinity Centre for Asian Studies is offering two fully funded PhD scholarships, covering fees (either EU or Non-EU) plus an annual stipend of €16,000 per year for four years, in the following areas:
The successful applicants will produce an independent piece of research in the form of a PhD thesis. They will also assist their supervisors with other elements of the project (for example: research tasks; conference organisation; workshop management). In addition to their own research and doctoral studies, students with a Provost's Scholarship may be asked to work up to 24 hours per month on the project. Please contact the prospective supervisor about your project before submitting your application. The deadline is 1 May 2018, for a start date of 1 September 2018.
Eoin and Cliona Murphy Scholarships, M.Phil. in Chinese Studies
The Eoin and Cliona Murphy Scholarship is awarded annually to two candidates accepted for the M.Phil. in Chinese Studies programme. The value of each scholarship is €3,000 per annum. All applicants who have accepted an offer are eligible to apply for the scholarship. Please email the course director Dr Adrian Tien regarding the application process.
Eoin Murphy is MD of Vardis Hong Kong, a specialist executive search firm and his wife Cliona is Vice President, Technical for PepsiCo Worldwide Flavours (PWF) based in Cork. They met while studying Engineering in Trinity, graduating in the class of 1989 and subsequently emigrating to the UK. They returned to Trinity to celebrate their wedding in 1996 and have continued to have a close affinity with their alma mater. Having had the experience of spending 7 wonderful years in Asia, including 5 years in China during which time the whole family learnt Mandarin, they were delighted to to have the opportunity to be directly involved in sponsoring the Trinity Centre for Asian Studies. They hope that the scholarship will enable a deserving student to both learn and contribute to the development of this much needed, independent Centre for Asian Studies and they look forward to an ongoing relationship with TCAS scholars, students and staff.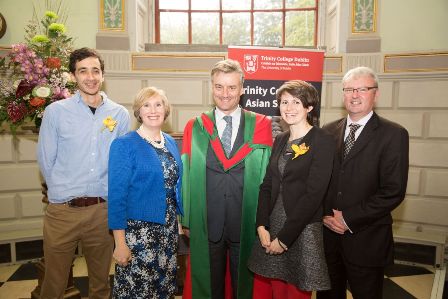 The Provost, Dr Patrick Prendergast, with Eoin & Cliona Murphy and 2015 Murphy Scholarship recipients Robert Byrne & Heather Gray.
Sam Lam Associate Professorship in Chinese Studies
Our M.Phil. in Chinese Studies has been greatly enabled through a philanthropic donation by Dr Sam Lam (M.B., M.A., 1961), funding the Sam Lam Associate Professorship. Dr. Lam, a Trinity alumnus in Medicine (1963), is President of the Lam Woo Foundation. Dr Lam is a specialist in diagnostic radiology and was the first chief corporate radiologist at the William Osler Health System in Ontario, Canada. As one of the pioneers in filmless radiology, he led his department to become the first radiology facility in Canada to adopt a comprehensive range of digital imaging technology. He was presented the Queen Elizabeth II Diamond Jubilee Medal by the Canadian Government in 2012, for his significant contributions to his fellow citizens, community and to Canada. He returned to Hong Kong in 2008 after living 50 years abroad. Dr Adrian Tien holds this prestigious position, and joined Trinity as the Sam Lam Associate Professor in Chinese Studies (Linguistics) in 2015.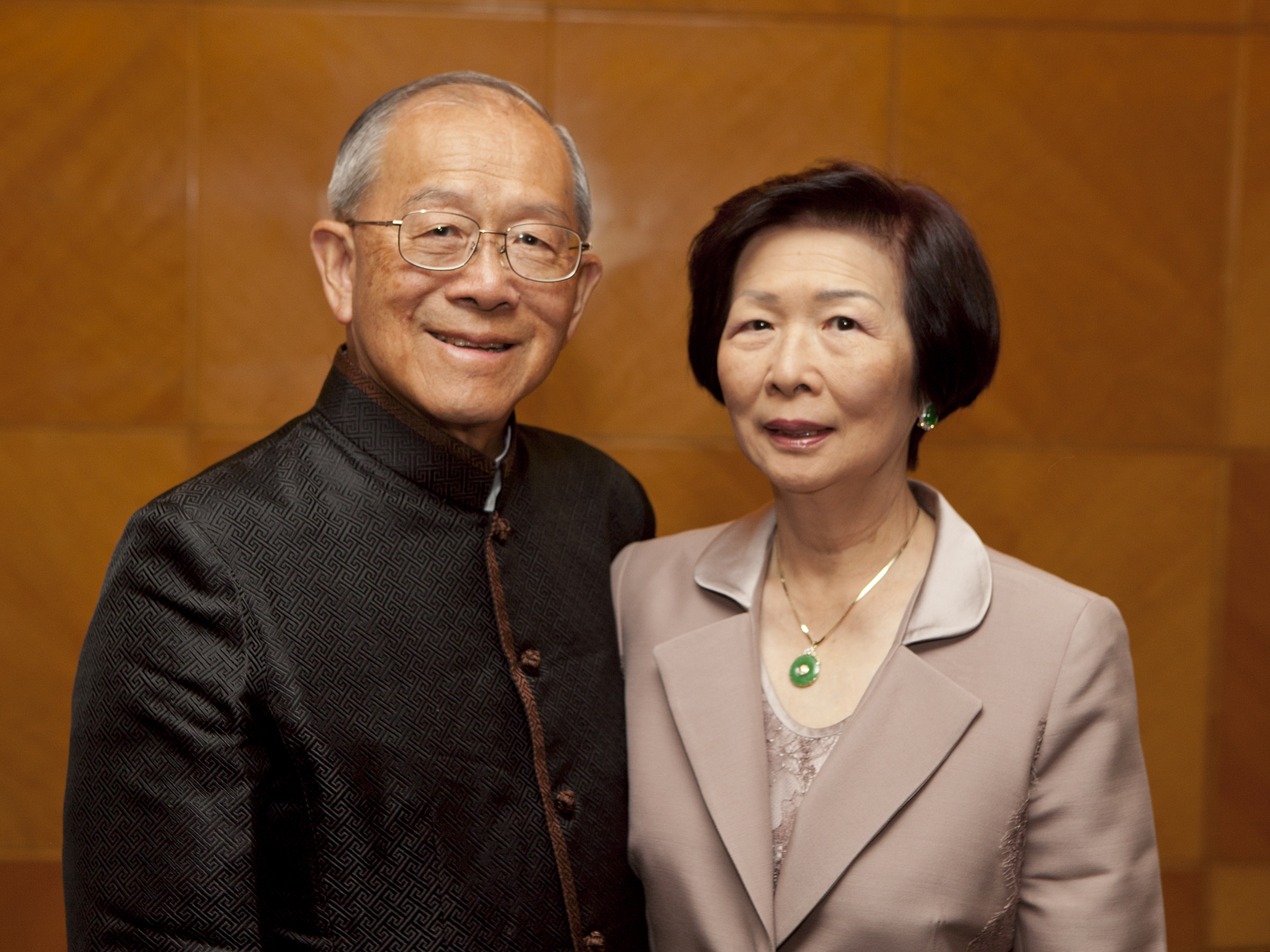 Dr Sam & Ellen Lam
Current course handbook for M.Phil. students in Chinese Studies 2017/19.